Join us and have your chance to speak out about extinction and climate change in the North East
DATE & TIME
Thursday 17th October, 7:00pm - 9:00pm
(Doors open at 6:30pm)
VENUE
City Campus East Business & Law Building,
Lecture Theatre 001, Northumbria University, NE2 1UY
PRICE
Standard: £5:00
Students: £2:50
(Please bring valid student ID)
This is one of the most important events Northumberland Wildlife Trust has ever organised!
Our BBC Question Time style debate will address issues head-on that affect everybody and, if action is not taken now, will have a devastating effect on humanity.
The discussion will be based around topics that affect everybody in a number of ways: transport, development, business and climate change.
If you have passion for nature and wish to make a change, but possibly are not sure how you can benefit the environment, come along and see what you can do to redress the looming environmental crisis.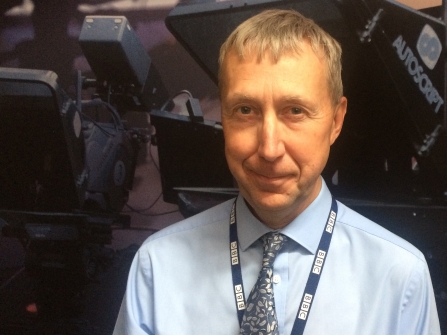 By discussing these topics, we aim to generate ideas and form action points for the betterment of the environment.
You will be able to make your personal pledge for wilder future and share it with the Trust.
We have an impressive panel of experts and decision makers lined up for the debate, which will be chaired by BBC Look North's, Adrian Pitches.
Right now we are facing a manmade disaster of global scale, our greatest threat in thousands of years: climate change. If we don't take action, the collapse of our civilisation and the extinction of much of the natural world is on the horizon.
Panellists

Alan Charlton

Permaculture designer and eco-campaigner with Extinction Rebellion Durham.

Jamie Driscoll

Newly elected North of Tyne Mayor.

Mike Jeffries

Associate Professor in Ecology, Northumbria University.

Mike Pratt

Chief Executive, Northumberland Wildlife Trust.

Anne-Marie Trevelyan

Conservative MP for Berwick upon Tweed.