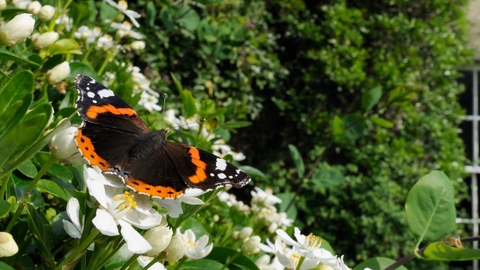 Creative Workshop - Our Essential Insects
Book
A special creative workshop led by Dr Sheree Mack, Writer in Residence at Northumberland National Park.
About the event
Inspired by our Action for Insects campaign, the group workshop (run virtually via Zoom) will explore the fascinating and vital world of insects, and how you can help protect them in our region. The campaign is aimed at reversing the decline of our smallest creatures, of which 41% of species currently face extinction.     
Dr Mack, will help develop your creative techniques, guiding you through a variety of ways to observe nature using words, imagery and audio to bring your experiences to life. Anyone over 18 can join, so if you enjoy flexing your creative flair, want to find new ways of connecting to nature, or simply want the chance to meet and share experiences with others from the safety of your own home, then this workshop is for you!     
Dr Sheree Mack facilitates national and international creative workshops and retreats in the landscape, encouraging and supporting people on their journey of remembrance back to their authentic selves. She is writer in residence in Northumberland National Park currently and writing a mixed-genre memoir around a black woman's body with/in Nature. As the Project Coordinator for a National Lottery Lottery Funded project, Sheree has been working with Northumberland National Park Authority, Durham Wildlife Trust and Northumberland Wildlife Trust, to offer opportunities to BAME communities to spend time outdoors to develop and deepen our relationship with nature. 
Note: This workshop is an amended version of the originally planned session on 8th October.