Flexigraze is an innovative social enterprise, specialising in grazing nature reserves and important grasslands throughout North East England. Flexigraze is not-for-profit, reinvesting any profits back into local conservation grazing.
Conservation grazing simply means we graze these areas for the benefit of the nature that exists there as well as for the livestock. By using different species and breeds of livestock, we can manage the grasslands in the most appropriate manner to improve and maintain their bio-diversity value.
Flexigraze achieves several key goals:
supporting North East hill farmers
protecting and preserving semi-natural grassland
enhancing biodiversity
producing ethically-reared meat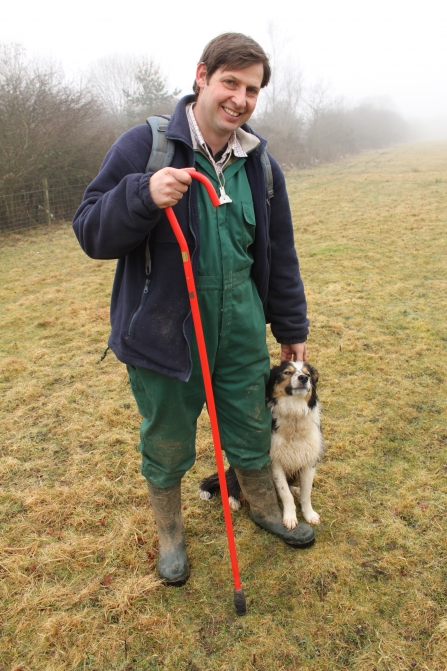 From highland cattle to rare-breed sheep and even Exmoor ponies, we provide 'natural lawn-mowers' throughout the region. After a happy life, the shearling lambs we use are sold as a unique meat with exceptional flavour.
Our goal is to ensure a fair deal for everybody - the farmer, the lambs and the land on which they graze. Most importantly, the consumer gets a locally-produced premium meat which is ethically sourced and has benefitted the local environment.
For further details on Flexigraze, or to enquire about purchasing meat (or even setting up a buying group), contact Stephen Comber, visit the Flexigraze website 
Northumberland Wildlife Trust has recently launched its own locally produced wool from its very own conservation flock. The wool, a celebration of the wonderful products this region gets from its grasslands, has been spun from the fleeces of 40 of the wildlife charity's 'Flexigraze' rare breeds of sheep which include hebridean, manx loaghtan, shetland and swaledale. Priced at £5.00, the 50grm balls are now available from Northumberland Wildlife Trust's headquarters in St Nicholas Park (Jubilee Road, Gosforth), Northumberlandia (Fisher Lane, Cramlington) and Hauxley Wildlife Discovery Centre (Low Hauxley, Northumberland).