A new idea to celebrate a special occasion or person
We have set up an elegantly sculptured Giving Tree at the Hauxley Wildlife Discovery Centre which we believe will 'flourish' in support of Northumberland Wildlife Trust.
We hope that people with a love for nature will want to commemorate a special person or occasion with a beautiful leaf, inscribed with an individual message. The leaves will be pinned to the tree and the more leaves the tree has, the more lovely it will become.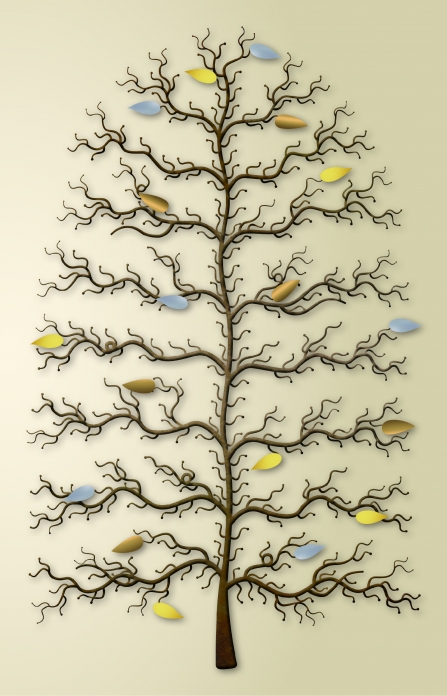 A Different Way of Giving
Hauxley Wildlife Discovery Centre is the flagship Centre for Northumberland Wildlife Trust. The eco-friendly building is in tune with the tranquil nature reserve that surrounds it. The Giving Tree is set in a prominent position inside the main building and your leaf will be well looked after.
Donations will go towards the running of this fabulous new Centre, unless you indicate otherwise. We would love to see the tree burgeoning with leaves as quickly as possible, so we are suggesting a minimum donation of £100 for the 'bronze' leaf, £250 for the 'silver' leaf and £500 for the 'gold'. We really appreciate your donation and it will help local conservation as well as bring people closer to nature.
Bronze Leaf
Minimum donation - £100
76 x 29 x 1 mm
3 lines of text
Silver Leaf
Minimum donation - £250
86 x 32 x 1 mm
4 lines of text
Gold Leaf
Minimum donation - £500
96 x 36 x 1 mm
5 lines of text
Ordering your leaf
For more information about ordering you leaf please call the Hauxley Wildlife Discovery Centre on 01665 568 324 or email mail@northwt.org.uk