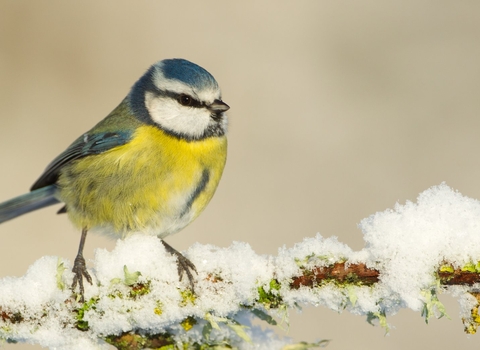 JANUARY SALE
Make it your new year's resolution to help wildlife this January. Take advantage of NWT's January sale with 50% off online annual memberships.
Terms and conditions apply.
January Sale Terms and Conditions

50% off standard annual rates.
Open to new members of Northumberland Wildlife Trust only.
The offer is available for Individual, Joint, Family and Family Watch NWT memberships (not Watch only).
In addition, January Sales cannot be used to set up gift memberships.
Does not include Friends of the Red Squirrel.
Payment by annual direct debit or credit/debit card.
Available online via the NWT website only.
Offer applies from January 4th 2021 until midnight on January 31st 2021.
Cannot be used with any other offers.
Support local wildlife
Help us protect the wildlife and countryside you love... and discover the incredible natural world, right on your doorstep.
Choose your perfect membership to make a regular donation to Northumberland Wildlife Trust. You can choose to support us with individual, joint, family or family watch membership and you can give monthly or annually. It's quick, secure and easy.
Individual
For one adult
FROM £3 PER MONTH OR £30 PER YEAR (JANUARY SALE £15 PER YEAR)
Joint
For up to two adults
FROM £3.50 PER MONTH OR £40 PER YEAR (JANUARY SALE £20 PER YEAR)
Family
For up to 2 adults & 4 children
FROM £4 PER MONTH OR £45 PER YEAR (JANUARY SALE £22.50 PER YEAR)
Family Watch
For up to 2 adults & 4 children, includes Wildlife Watch
FROM £4.50 PER MONTH OR £55 PER YEAR (JANUARY SALE £27.50 PER YEAR)
 
Joining your local Trust is one of the most important things you can do to make sure the species and habitats we love will be there for future generations to enjoy.

President Emeritus of the Wildlife Trusts
Why should I join?
Every single person who joins makes a vital difference..
You'll be making a real contribution to saving nature and special wildlife places locally
Wildlife Watch is the junior branch of The Wildlife Trusts and the UK's leading environmental action club for kids. If you care about nature and the environment and want to explore your local wildlife, this is the club for YOU!
You can join as a whole family, or purchase Watch memberships for only £15 annually, which covers up to four children at one address.
If you join Wildlife Watch as a member you'll get all sorts of exciting wildlife goodies throughout the year. This includes four issues of Wildlife Watch magazines, as well as posters, stickers, activity books and more. You can also take part in one of our Wildlife Watch award schemes.
Best of all, by becoming a member you will be helping to protect your local wildlife. Fantastic!
We also have a really wild website which sends out a monthly e-newsletter full of wild ideas and nature-spotting tips. And the very best thing about Wildlife Watch is that you'll be helping Northumberland Wildlife Trust to care for the wildlife where you live! Isn't that great?