These 'zones', designated by the Government, allow sustainable use of the sea whilst protecting a range of species and habitats from damaging activity.
Six MCZs designated off the Northumberland coast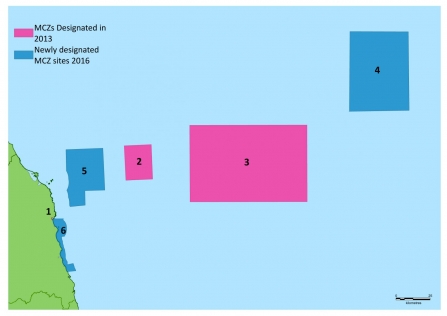 What's next?
In May 2019, the Government announced that it was designating a third phase of 41 new Marine Conservation Zones (MCZs). This historic move will help protect the seas around our shores and follows on from previous announcements of 50 MCZs (in 2013 and 2016). It is the third of three phases promised by the Government in order to fulfill the remit of the Marine and Coastal Access Act. Although all six originally proposed sites off Northumberland have been designated, NWT will be campaigning with The Wildlife Trusts, and stakeholders all around the country, to ensure that we achieve the ecologically coherent network of sites to allow our waters to recover to Living Seas.
The 41 new MCZs are special places and include cold water corals, forests of sea fans, rocky canyons and sandbanks – an astonishingly varied range of submerged landscapes which support the stunning diversity of marine life found in the UK. They include Bembridge MCZ which is very unusual because it is home to both species of native seahorse, Solway Firth MCZ whose sand banks are resting places for seals, and Holderness Offshore MCZ which is important for its crabs and lobsters. All will contribute towards a network of areas which is urgently needed to ensure a healthy future for our seas.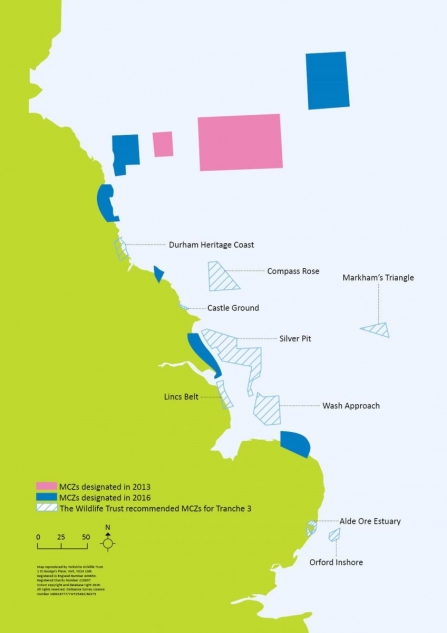 Become a Friend of MCZs
You'll be updated with occasional emails (about every 6 weeks) about the campaign to secure Marine Conservation Zones in the seas around England.