The Wildlife Trusts campaign to see a wilder future, so everyone can benefit from and enjoy wildlife near them. We have a long history of campaigning for positive change for nature and people, and working with local communities to save special places for wildlife and helping nature to recover. We want to see at least 30% of our land and seas recovering by 2030.
Sign up to the Wilder Future mailing list!
You'll be the first to find out about how you can help create a Wilder Future with us.
We need change!
Sadly, since we first met Badger and friends in 1908 in the classic Wind in the Willows book by Kenneth Grahame, the UK has become one of the most nature-depleted nations in the world. The Wildlife Trusts have imagined what The Wind in the Willows world would look today, and it's not a happy story. But we don't have to have an unhappy ending.
Kenneth Grahame wrote The Wind in the Willows just over a hundred years ago. Since then, many of the UK's wild places and the plants and animals that depend on them have been lost. For example: 97% of lowland meadows and the beautiful wildflowers, insects, mammals and birds that they supported have disappeared; 80% of our beautiful purple heathlands have vanished - with their blaeberries, sand lizards and stunning nocturnal birds, nightjars.
Kenneth Grahame's Ratty – the water vole – is the UK's most rapidly declining mammal and has been lost from 94% of places where they were once prevalent, and their range is continuing to contract. Toad is also finding that times are very tough: he has lost nearly 70% of his own kind in the last 30 years alone – and much more than that in the last century.
Take local action for a Wilder Future
Join forces across Northumberland, Newcastle and North Tyneside for you to help us build a #WilderFuture. Act now so you and your family can connect with your local wildlife and learn about ways you can make a difference.
Every space in Britain must be used to help wildlife.
More information
Why is nature in trouble?
More than half of the UK's species are in decline. Here is an overview of the main direct causes of significant trends affecting wildlife and habitats across the UK.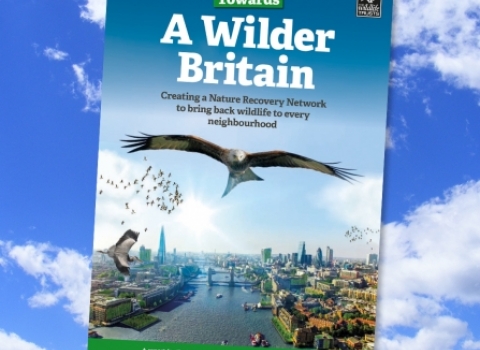 Towards a Wilder Britain
The Wildlife Trusts' report for the Government shows how we can bring back wildlife to every neighbourhood.
Read more