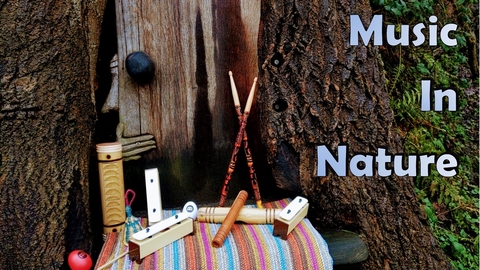 Music In Nature (7-11 years old)
Location:
Northumberlandia,
Blagdon Lane,
Cramlington,
Northumberland,
NE23 8AU
Book
Join experienced music practitioner, Lizzie Lowe, for our new music in nature sessions at Northumberlandia.
About the event
Being inspired by the Northumberlandia woods each session, we will be led by the nature surrounding us, the sounds we hear and the things we see.
There will be some musical instruments to use as well as any natural materials we can find and make into our own instruments! Each one-off session will conclude with all participants becoming 'natural' musicians and playing our very own brilliant piece of music together. (If any participant would like to bring their own musical instrument for their own use they are more than welcome).
The activities and experiences make connections between people and place, awakens the senses, sparks curiosity and draws out the creative spirit… there are so many health benefits and they usually involve a good dose of playfulness and laughter too.