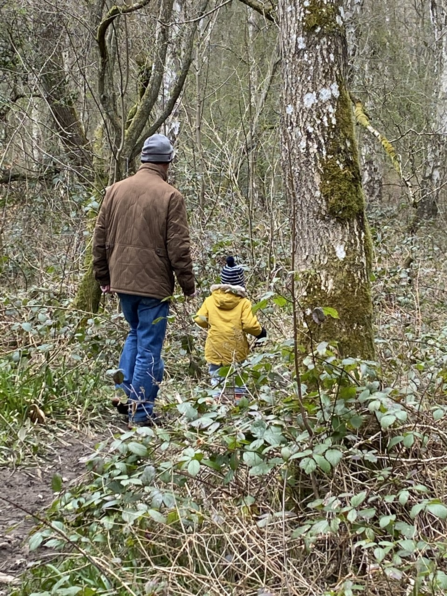 Northumberland Wildlife Trust is urging everybody to put on their trainers, dig out their thermals and walk for wildlife this half term.
At the end of this month, all 46 wildlife trusts are uniting for The Wildlife Trusts' Big Wild Walk, from 26 October to 1 November and asking nature-lovers to help fundraise for 30 by 30, a public appeal that aims to raise £30 million to restore at least 30% of land and sea by 2030.
So, get fit, have fun and raise money for wildlife. Whether it's indoors or outdoors, front room, park or wood, treadmill, track or round the supermarket, the choice is endless and so are the challenges.
The hedgehog: for little legs. Try 3km a day; the distance that this much-loved mammal can travel around the neighborhood in just one night, on the prowl for food and a mate.
The arctic tern: for high-fliers. Attempt to cover 96,000 steps over the week. That's the number of kilometers an arctic tern travels on migration between the UK and Antarctica each year.
The nature nut: for the dedicated. Walk a new nature reserve every single day of the challenge.
Nationally, the Wildlife Trusts have more nature reserves than there are branches of McDonalds and most people live under three miles from their closest one. In this region, Northumberland Wildlife Trust has over 60 reserves in Northumberland, Newcastle and North Tyneside just waiting for wild walkers. Visit www.nwt.org.uk/nature-reserves to find out where they are.
The level of difficulty is completely up to each walker - all they need to do is count their steps or record their walks.
Speaking about the Big Wild Walk, Nigel Porter Northumberland Wildlife Trust Chair says: "During lockdown millions of people turned to nature and green spaces - they walked around their local areas, parks, country roads and woodlands to help cope with what was happening in the world around them, so, isn't it time to give something back?
"Why don't you challenge yourself to raise some much-needed funds for The Wildlife Trusts? And, if it's wet, cold or dark outside, walk round your living room to your favourite music."