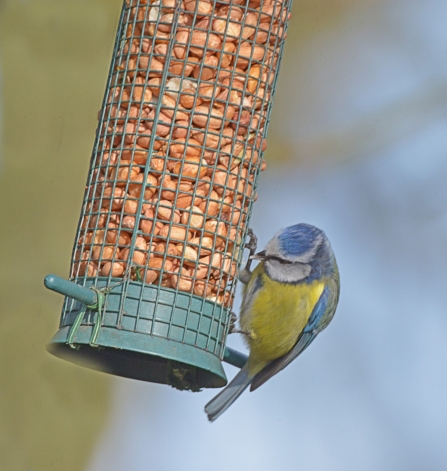 Based in Lincolnshire, the award-winning Vine House Farm is the home of pioneering wildlife-friendly farmer Nicholas Watts MBE and his family who annually grow 400 acres of birdseed, including 100 acres of sunflowers, and produce wildlife products.
Since 2010, the wildlife charity has received 4.5% of any order purchased by residents of this region from the Vine House Farm Bird Foods website www.vinehousefarm.co.uk.
This unprecedented level of charitable support from a small family business is extraordinary, with the ongoing total of money received now standing at £22,317.
The Trust's enduring partnership with the company has inspired and enabled people to look after the wildlife in their outdoor space and experience the joy of wildlife first hand.
Sheila Sharp, Northumberland Wildlife Trust's Head of Marketing & Fundraising said: "Vine House Farm's incredible support of the Trust for over 10 years has enabled us to feed not only birds, but everyone's interest in local nature.
"We look forward to working with Nicholas Watts and his family for many more years to come, and celebrate how our relationship is helping to connect people with our precious wildlife and wild places, and let's face it, this year more than any other, nature has helped us all stay strong focussed.
"And don't forget to feed garden birds throughout the year, not just in the colder months, by visiting www.vinehousefarm.co.uk and seeing what you can tempt them into your garden with."