CBeebies first for Hauxley nature reserve
Northumberland Wildlife Trust's award winning Hauxley nature reserve is set to make another television appearance next week on CBeebies.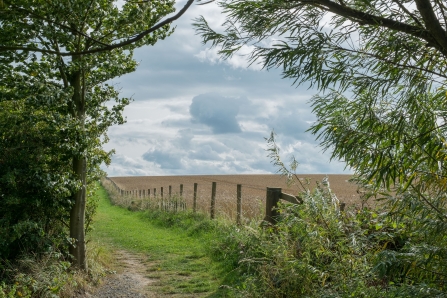 As part of the new 'My First' series, a young boy called Logan was filmed bird watching on the reserve with his parents in July 2018.
The programme next week, aptly titled, My First Birdwatching will broadcast on CBeebies on Tuesday 26th November at 4:10pm. 
Speaking about the reserve's appearance on the programme, Alex Lister, Hauxley Wildlife Discovery Centre Manager said: "We had a great day filming with Logan and his parents on the reserve last summer. This is a great programme and the Hauxley episode does shows that you are never too young to pick up a pair of binoculars and head out to a nature reserve."
Anybody missing the programme can catch up on BBC iPlayer and follow it on Facebook www.facebook.com/MyFirstTVshow.