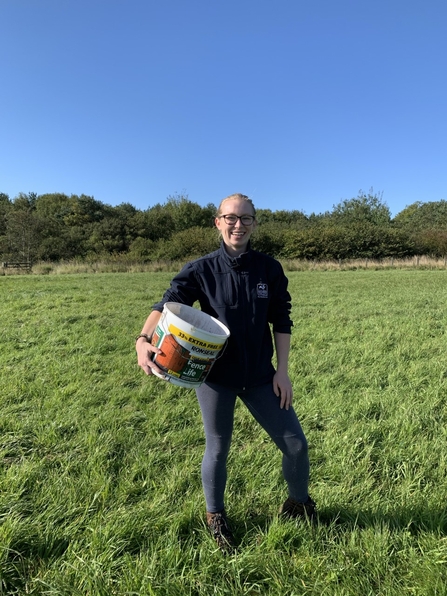 The project, which has just received a funding boost of £415,800 from players of the National Lottery via a grant from The National Lottery Heritage Fund, is working to improve biodiversity and reconnect people with nature at the wildlife charity's 185-hectare East Chevington reserve on Druridge Bay.
Chloe, who hails originally from Brighton joins the 'Cath My Drift' team from the University of East Anglia in Norwich, where she completed a BSc recently graduated with a BSc (Hons) Degree in Ecology before studying for an MSc Degree in Applied Ecology and Conservation at the same university.
Prior to taking up her new role, Chloe volunteered with Natural England's warden team at Dersingham Bog in North Norfolk.
Although Chloe will be based at Northumberland Wildlife Trust's Hauxley Wildlife Discovery Centre, working with the rest of the team, her project assistant role will see her learning practical skills such as reed bed, meadow and woodland management as well as survey training with a view to her leading volunteers on survey tasks on the East Chevington reserve.
Once restrictions have been lifted, she will also be out-and-about helping to host public information and awareness sessions in the area, talking to local groups and meeting visitors to the reserve.
Speaking about her appointment, Chloe said: "I'm so happy to have been given this opportunity so soon after finishing university. I have grown up around wildlife, so to be able to make a small contribution to wildlife so close to where I now live is wonderful."