Consultancies drift towards old mining site
A project aimed at improving Northumberland Wildlife Trust's East Chevington nature reserve for wildlife and people, has appointed two consultancies to assist with its work.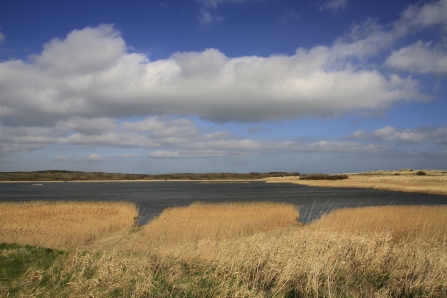 The 'Catch my Drift' project is a nod to the reserve's history as it was once the East Chevington Drift Mine (1882 - 1962) and East Chevington Opencast Coal Site from 1982 - 1994.
Their appointment is part of a masterplan for the Druridge Bay site, which includes habitat analysis, updated management plan and hydrological (water) study of the site to ascertain where the water is on the site, where it comes from, where it goes and how water levels change throughout the year.
Engineers from JBA Consulting will provide recommendations for improvements to the site including new habitat creation and restoration, improved habitat management and proposed new access routes including disabled access. At the same time, JBA scientists will carry out appropriate tests for specific proposals such as soil analysis for wildflower meadow creation.
For many people visiting the site to watch wildlife, the existing watching facilities (or hides) are unwelcoming, noisy metal boxes, so with this in mind, architects Biotope UK, which has offices in York and Vardø in arctic Norway have been appointed to design a number of wildlife watching facilities on the 185-hectare which is home to species such as marsh harriers, red squirrels and great crested newts. Have your say on the hides in a public consultation until 11th September. 
Speaking about the appointments, Sophie Webster, 'Catch my Drift' Project Assistant says: "Our East Chevington reserve has the potential to be an amazing site for people and wildlife, and I am delighted that, with the appointment of JBA and Biotope UK, its potential is on course to being recognised."