Diving gannet brings home first prize
Conrad Dickinson, polar explorer and Northumberland Wildlife Trust President has given the wildlife charity something to smile about during the dark days of lockdown, having just scooped first prize in the Share the View International Photography Competition.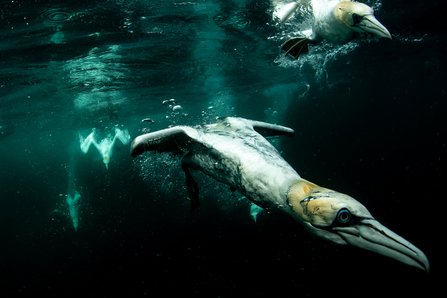 Conrad's photo, titled: 'Diving Gannet', taken in Shetland during the summer of 2019, secured first place in the Ocean Life category of the prestigious US run photographic competition and a $250 cash prize, which he intends to donate to the Trust.
Gannets hunt fish by diving into the sea from a height and pursuing their prey underwater, which makes photographing them under water technically challenging. Luckily, Conrad's friend had access to a boat and was able to take him to the spot in Shetland where the gannets do their diving. He was therefore able to take a number of photos from the boat with a remote release, but the winning image was actually taken by him, in a wet suit and underwater in the very cold North Sea.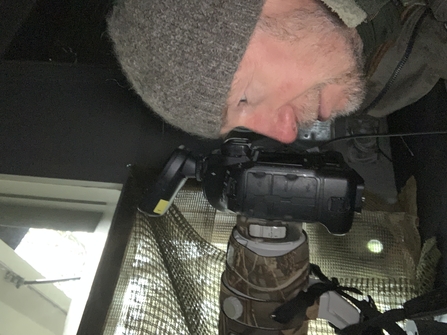 Over the past two decades whilst on his numerous polar expeditions, Conrad has taken photos of his surroundings, however, for the past five years, he has taken a serious interest in wildlife photography. Such interest has seen him being both commended and highly commended, for the past three years in a row, in the prestigious International Bird Photographer of the Year and his photos appearing in the annual book.
Speaking about his award, Conrad says: "I'm delighted to have won the award and to be able to donate the money to my local wildlife trust as my photography has been first and foremost about promoting nature conservation.
"When it comes to taking photographs, it's all about learning your camera settings thoroughly so that you can react quickly when an exciting situation happens in front of you.
"There are always great second hand deals available on cameras and most smart phones have a good camera built into them. So turn your lockdown into a positive and head to your local green space and see what you can photograph, and remember, be patient... the wildlife will appear if you just sit and wait."