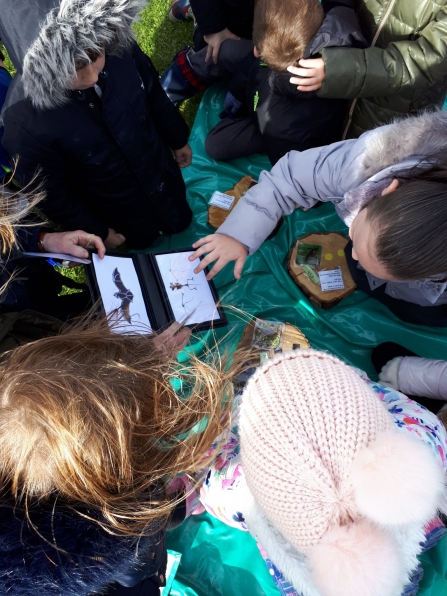 For, the Year Three pupils have just completed the first of four visits to Weetslade Country Park with Northumberland Wildlife Trust, where they learnt about animals and their life cycles and habitats, tracks and trails, hedgehog hibernation as well as getting up close to a number of animal skins and skulls.
The four visits throughout the 2018/2019 school calendar link to the Key Stage 2 science and geography curriculum as well as history, given Weetslade's coal mining heritage.  As well as the sessions being informative, they are also hands-on, fun and offer the young people the opportunity to escape the classroom and spend time outdoors.
During the course of the three remaining visits, scheduled to take place during the 2019 spring and summer terms, the pupils will take part in activities which will fine tune their geographical and fieldwork skills, knowledge of living things and their food chains and habitats.
Weetslade Country Park is managed by the wildlife charity and its team of volunteers on behalf of the Land Trust.  Developed on the former pit heap of Weetslade Colliery, the shallow sloping sides of the hill contain areas of grassland, scrub and woodland.
At the foot of the slopes to the west side of the site there are three developing reed beds, home to many common damselflies and dragonflies.  Many birds are present on the site such as grey partridge, meadow pipit and skylark. 
The highest point on the site is 95m above sea level; prominent on the hilltop is the Drillhead Sculpture, representative of the site's mining past.
Views to the North Sea and the Cheviot Hills are possible on a clear day with Newcastle spread out to the South.