Fabulous volunteering opportunities launched
Northumberland Wildlife Trust is calling for members of the public with a little spare time on their hands and a love of wildlife to volunteer with its 2020 project throughout Newcastle, North Tyneside and Northumberland.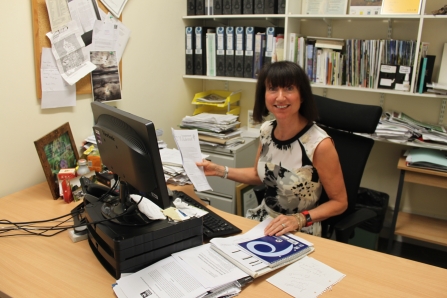 The 2020 project, launched in April, is dedicated to creating greater public awareness of the serious state of nature and fostering a grassroots movement to act for wildlife, via community initiatives. It also enables the wildlife charity to respond to new challenges in nature conservation and changes in environmental protection when the UK leaves the European Union.
The Trust is looking to recruit a Marketing Assistant to assist with a variety of marketing and fundraising initiatives, a Photography & Digital Library Assistant to take photographs and videos on the Trust's reserves and re-organise the digital library and a Social Media Assistant to write and post new content on social media networks and act as a first-line responder to social media posts using the Trust's Frequently Asked Questions guide.
If sitting in an office doesn't appeal, the Trust is seeking Volunteer Community Ambassadors to spread the word about its work in their local communities. So if somebody is willing to speak up, comfortable talking to people about its work and happy to promote events at its two visitor centres, the Trust would love to hear from them.
The first volunteer to sign up for the 2020 Project is Margaret Dove from Northumberland Park. Business Consultant Margaret Dove volunteers one day a week, in between work assignments, as a 2020 Marketing Volunteer, she says: "I originally applied to volunteer because I liked what the Trust did and I wanted to make a contribution - but not do anything on the reserves.
"Being a 2020 volunteer means I can make a contribution and thought my time and expertise was a good way to do that."
Margaret is already a welcome member of the team and is using her business acumen to research areas for the project and assisting with the organisation of the wildlife charity's Big Wild Debate in October.
To find out more about these fabulous role visit www.nwt.org.uk/volunteer.