It all adds up to being a volunteer
As part of the new 2020 project, Northumberland Wildlife Trust is looking for members of the public to join its Finance Team for one day a week as a Finance and Office Assistant Volunteer.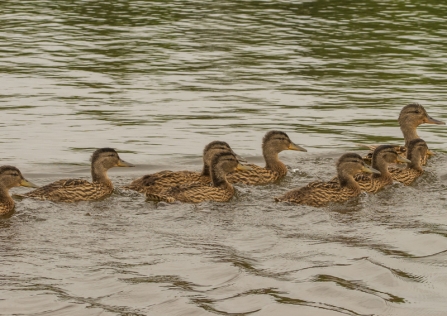 Based at its main office in Gosforth, duties will include counting and recording cash and donations from the wildlife charity's two visitor centres, filing and archiving invoices, processing Health & Safety documents, photocopying, scanning and updating contact lists.
No experience is needed as training will be given together with vehicle mileage or public transport costs. In addition to making new friends, volunteer can attend volunteer training events and may find there are other things they would like to get involved in.
Office functions such as accounts and purchasing are vital to helping charities function, however funders rarely cover these costs, as the money has to go directly to the beneficiaries/cause, which is why charities rely so heavily on the selfless support of volunteers.
Speaking about the volunteering opportunity, Ian Bush, Northumberland Wildlife Trust Finance Manager says: "This is a great opportunity for anybody who has, or wants, experience working in a finance department of a business or charity. 
"You don't need any experience - just the willingness to join a great team.  So get in touch today and start your Northumberland Wildlife Trust volunteering journey."
For further information visit www.nwt.org.uk/volunteer or contact the 2020 Project team on (0191) 284 6884.
Supported by National Lottery players via a grant from The National Lottery Heritage Fund's Resilient Heritage programme, the 2020 project is dedicated to creating greater public awareness of the serious state of nature and fostering a grassroots movement to act for wildlife, via community initiatives and large-scale events.