Leisure parks continue their support for region's wildlife
Northumberland Wildlife Trust has received £336 from Wooler based Riverside Leisure Park and Heather View Leisure Park in County Durham.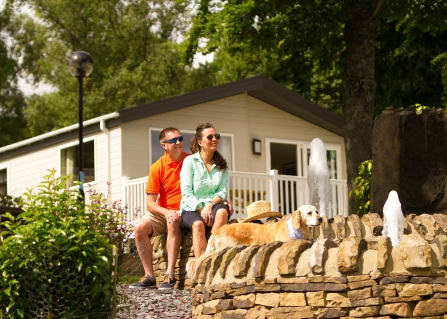 The parks are part of the Verdant Leisure group and are no strangers to supporting the wildlife charity.
As well as being corporate members of the Trust for a number of years, each season staff at Riverside and Heather View Leisure Parks ask their holiday hire customers to make a voluntary donation of £1 each time they make a booking.
Mike Pratt, Northumberland Wildlife Trust Chief Executive said: "I am delighted with the support the Trust receives, year in year out, from Verdant Leisure - the staff and its customers really are such valued friends of the Trust and supporters of all our work.
"This region boasts some of the most wonderful wildlife and scenery in the UK - whatever the weather, so I am certain that anybody visiting the area will make a promise to themselves to make a return visit as soon as they can. It goes without saying that the money raised will help us conserve what is a truly wonderful part of the country."
Discover how to become a corporate member of Northumberland Wildlife Trust here.