Leisure parks continue their support for wildlife charity during difficult times
Northumberland Wildlife Trust has received £215, raised during the 2020 season, from Wooler based Riverside Leisure Park and Heather View Leisure Park in County Durham.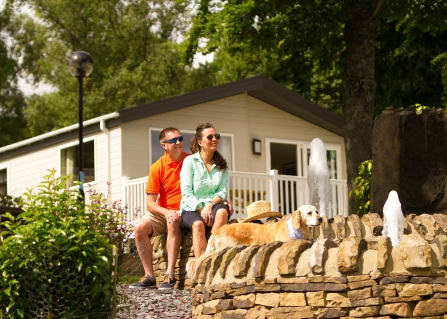 The two parks are part of the Verdant Leisure group and are no strangers to supporting the wildlife charity.
As well as being corporate members of the Trust for many years, each season staff at Riverside and Heather View Leisure Parks ask their holiday hire customers to make a voluntary donation of £1 each time they make a booking.
Mike Pratt, Northumberland Wildlife Trust Chief Executive says:
"I really appreciate the support the Trust receives, year in year out, from Verdant Leisure - the staff and its customers really are such valued friends of the Trust and supporters of all our work.
"I am especially delighted with this donation and amazed it is as high as many holidays were cancelled or postponed during 2020 due to covid and lockdown restrictions. Needless to say, this money will be put to good use ensuring our reserves in the region remain in pristine condition to be enjoyed by visitors to Verdant Leisure's award winning parks in the region."