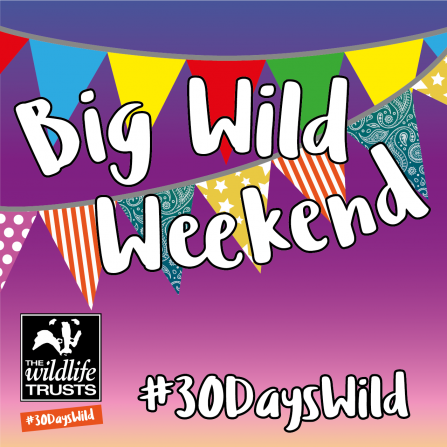 As things are a little different this year and these events can't go ahead as normal, get ready for a great weekend (from 19th - 21st June) of music, fun and quizzing to celebrate the nature and the summer solstice. And better still - they are all free!
This Friday (19th June) at 7pm, enjoy a WILD EVENING OF MUSIC via the Wildlife Trusts YouTube channel.
Hosted by the amazing Radio 1 DJ Cel Spellman, people from one to one hundred will be able to sing (and dance) along to Sophie Ellis-Bexter, Katie Melua, David Gray, Jack Savoretti, Bella Hardy, K T Tunstall and possibly a few last minute sign ups while having a drink and not worrying about how much the taxi home is going to cost.
Next on the bill is a SUMMER SOLSTICE CAMP OUT on Saturday (20th June). ️Join in the Facebook event and celebrate the longest day of the year by setting up a tent in the back garden, yard or on the balcony or rigging up a den in the living room to stay up and watch the stars.
There are prizes too from Cotswold Outdoor, Learning Resources UK and Jordans Cereals so be sure to register via that all important Facebook link to be in with a chance of winning.
And finally, to round off the Big Wild Weekend extravaganza, on the Sunday Night (21st June) there is the BIG WILD QUIZ, again via Facebook and hosted live at 7pm by The Wildlife Trusts ambassador Sophie Pavelle and actor/podcast 'Trees a Crowd' host David Oakes with special appearances to keep participants on their toes.
Speaking about the event, Mike Pratt, Northumberland Wildlife Trust Chief Executive said: "There has been so much gloomy news over the past three months, what better way to celebrate the country finally easing out of lockdown than with this wild weekend.
"Whether you are a music fan, star gazer or quiz fanatic - there's something for everybody, so there really isn't any need to venture across the front door until Monday morning."