Newcastle Centre for the Literary Arts supporting region's wildlife
Northumberland Wildlife Trust is delighted to have been chosen as a financial beneficiary by the Newcastle Centre for the Literary Arts (NCLA).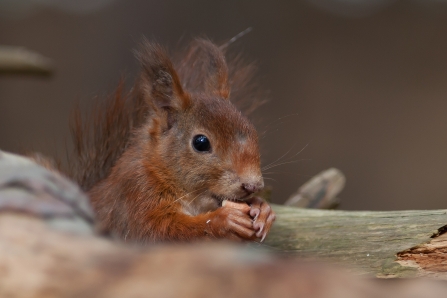 From 1 October 2019 - 31 May 2020, instead of charging an admission fee to its evening events, NCLA will collect monetary donations in support of the wildlife charity's work throughout the region.
Part of Newcastle University, NCLA is a centre of excellence in the field of creative writing.  Each year, its events series showcases the best contemporary writing from prose fiction to scriptwriting and its annual Newcastle Poetry Festival offers a packed programme of readings, workshops, performances and panel discussions by pre-eminent poets from around the world. 
The support was organised for Northumberland Wildlife Trust was organised by Melanie Birch, Events Manager at NCLA, and no stranger to the work of the Trust, having been a conservation volunteer helping out at many of the Trust's 60 nature reserves over the years!
Newcastle Centre for the Literary Arts' Director Sinéad Morrissey said: "We are delighted to be able to support Northumberland Wildlife Trust, by collecting donations at NCLA's evening events throughout 2019/20.
"The Trust is a wonderful charity whose work is urgently needed right now, helping to restore nature in Northumberland, North Tyneside and Newcastle."
This view is endorsed by Mike Pratt, Northumberland Wildlife Trust Chief Executive and nature writer who said: "For hundreds of years, nature has featured in literature – whether it be poetry or prose and has featured in my life from an early age, so I am over the moon that Newcastle Centre for the Literary Arts is supporting the Trust with its donations."
In June, NCLA will be hosting a one-month nature writing festival, which will appeal to nature and literary lovers of all ages.
To find out more about NCLA visit: www.ncl.ac.uk/ncla.