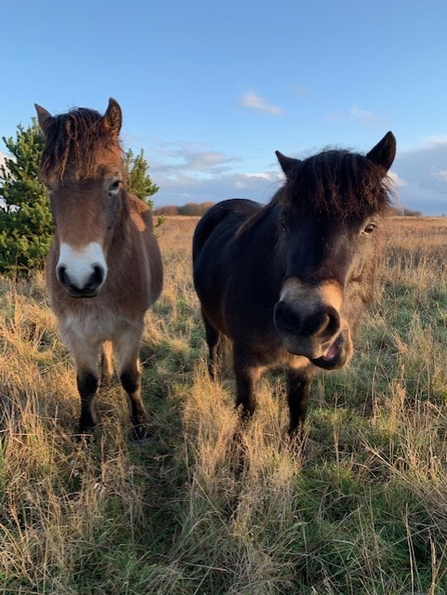 For, the wildlife charity's Catch My Drift project at its East Chevington nature reserve started 2021 by adding two new Exmoor ponies to the team from the Flexigraze conservation-grazing scheme.
Better, still, the two, Hope and Eagle, aren't bothered about being added to the payroll, annual leave entitlement or hours to be worked each day as they trot around the 185-hectare site helping their fellow (human) team members roll out their plans for the reserve over the next three years.
Speaking about the arrival of the ponies, Sophie Webster, Catch My Drift Project Officer says: "Hope and Eagle are a wonderful addition to the team and I'm sure, once we're out of lockdown and people start returning to East Chevington, they will have people looking out for them around the reserve.
"Exmoor ponies are very hardy and happy grazing in most environments and are perfect for conservation so, needless to say, we are really excited to be embracing this technique at East Chevington."
Following an initial £90,000 Development Fund grant in April 2019 from players of the National Lottery via The National Lottery Heritage Fund, the project was able to study the 185-hectare reserve in detail and develop an appropriate management plan for the site that attracts 10,000 visitors each year.
The three-year Catch My Drift project is supported via National Lottery players via a grant of £415,000 from The National Lottery Heritage Fund.