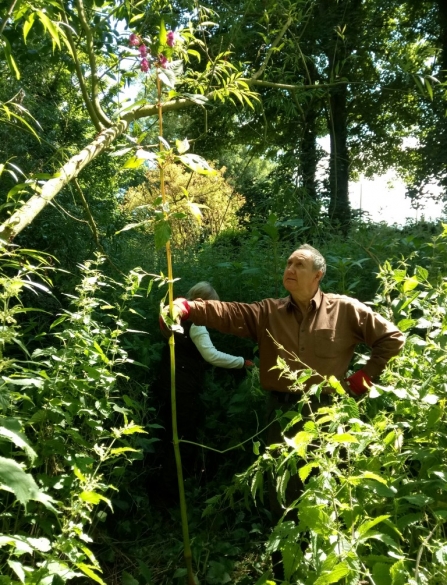 A small, urban reserve hidden within Whitebridge Park in Gosforth, this small area of mixed woodland and wetland is situated next to a small tributary of the Ouseburn and contains a large variety of trees.
Unfortunately, the site has large areas of Himalayan balsam growing on it which is a problem because of its exploding seed pods with each plant producing around 800 seeds and the exploding pods spreading up to 7m.
One of the best management methods on a site such as this is to manually pull out the plants by hand before the seeds have had a chance to spread and this July, the wildlife charity's estates officers and a number of volunteers are battling the midges in the woodland to remove tonnes of plants.
Leading the team, Duncan Hoyle, Northumberland Wildlife Trust Estates Officer said: "A massive thank you to the players of People's Postcode Lottery as their support allows us to undertake very hands-on and time consuming practical tasks such as this and, to our volunteers who will be braving the heat throughout July and working with us in this little hidden Newcastle gem of a reserve."