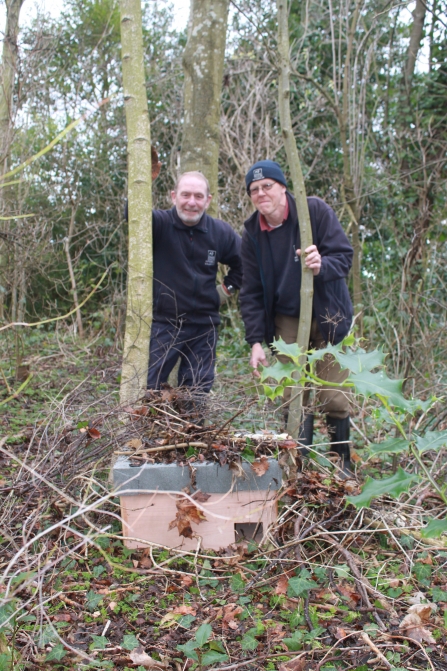 Led by teacher David Pearce, the school purchased wood and the pupils followed instructions to turn them into hedgehog boxes, which were then donated to the Trust and installed by its volunteer gardening group… just in time for the cold weather starting.
Pupils at the Gosforth based school are no strangers to the work of the Trust, paying regular visits to its St Nicholas Park reserve throughout the year and last December donating 12 wooden reindeer crafted from small branches collected on their walks, which were sold at the Enchanted Northumberland Christmas Market.
Speaking about the hedgehog boxes, Lynette Friend from Northumberland Wildlife Trust said: "It is great to see young people engaging with wildlife and doing what they can to help. Their kindness is much appreciated and their donating the hedgehog boxes and wooden reindeer to the Trust means that our valuable funds can be spent elsewhere within the organisation."