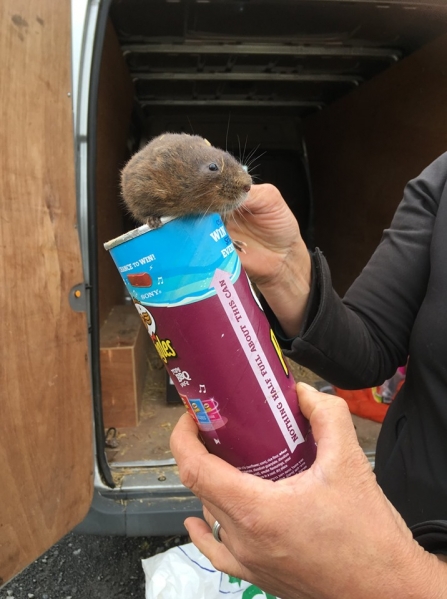 This sixth release of water voles brings the total number released to 1489 since June 2017. The released voles have been bred in captivity from individuals captured in the Pennines and North Yorkshire and over the border in Scotland.
Now in its fourth year, 'Restoring Ratty' is a five-year partnership project between Kielder Water & Forest Park, Northumberland Wildlife Trust, Forestry England and Tyne Rivers Trust. 
The project is committed to the reintroduction of water voles to the Kielder Water and Forest Park area of Northumberland and has all been made possible by National Lottery players through a grant of £421,000 from The National Heritage Lottery Fund (HLF).
All signs indicate that water voles released in 2017 and 2018 are thriving well. The voles will have bred and moved away from release sites to find new territories as well as meeting with voles from other release sites. They have spread and formed populations several kilometres away and individual voles have been spotted at the Kielder campsite at the end of the Ratty Trail and below Kielder Castle. There have also been signs of water vole activity below the Ratty' s Retreat hide on the Forest Drive in Kielder and in the ponds within Bakethin Nature reserve.