Ringtons brews up corporate support
Northumberland Wildlife Trust is delighted to welcome Ringtons as its latest Gold Category corporate supporter.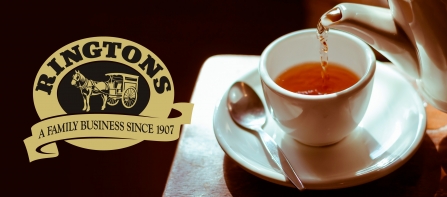 Ringtons has been blending tea and coffee since 1907 and now, the Newcastle based company has brewed up its support for the Trust with a gold membership.
The company, which now delivers to over 230,000 customers throughout the UK, continues to develop sustainable development goals and has sought new ways of looking at how it can have a positive effect on the environment.
The factory is supplied with 100% green energy, sends zero waste to landfill, sends excess stock to the company shop, has packaging waste reduction projects and has ongoing packaging improvements, looking to reduce/remove plastic contents in packaging and/or replace with recyclable/biodegradable alternatives.
In recent years, it has changed the shipping of teas from origin to sail directly to the Port of Tyne, reducing its road miles by 90%. Back in the UK, it has introduced a cycle to work scheme, replaced its Production Hall, Loading Dock and car park lighting with low power LED lights and established a Rip and Tip station developed to reduce waste.
The company is no stranger to supporting charities linked directly to its business operations and more broadly within the communities it works and is now working towards the establishment of an environmental trust that generates funding to support projects to benefit the planet.
Speaking about the support from Ringtons, Mike Pratt, Northumberland Wildlife Trust Chief Executive said: "It's so encouraging for us that the team at Ringtons is just as passionate about environmental as we are, so I am sure this is going to be a wonderful partnership."