Save your money and go wild in January
Northumberland Wildlife Trust is encouraging anybody who doesn't know how to spend their Christmas cash to take advantage of its January 2021 half-price sale.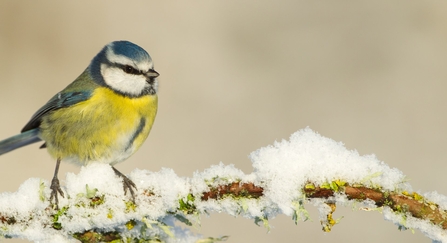 From Monday 4th January - Sunday 31st January (2021), anybody taking out an annual membership online and paying by either direct debit or debit/credit card at www.nwt.org.uk/membership can pay as little as £15 (Terms and Conditions apply) and make their first great purchase of 2021.
New members receive a fantastic membership pack including the Trust's membership magazine and monthly e-newsletters on its work around the region.
Events took an unexpected turn in 2020 with Covid-19 and the wildlife charity, like many other charities, suffered a serious financial blow with its visitor centres and cafes closing, all income generating events and education work cancelled and face-to-face membership recruitment halted for nine months.
In addition, over 50% of its staff were furloughed for a large part of the year which resulted in all species re-introduction work, planting and general reserves maintenance grinding to a halt, so supporting the Trust's January sale would give it a much needed cash injection as it enters 2021 and deals with the fallout of the pandemic year,
Speaking about the sale, Mike Pratt, Northumberland Wildlife Trust Chief Executive says: "During the national lockdown, millions of people turned to nature and green spaces - they walked around their local areas, parks, country roads and woodlands to help them cope with what was happening in the world and really began to appreciate how important nature is for their own mental and physical wellbeing.
"If I could ask for one thing as the year draws to a close, it's that people support our January sale and help us raise much needed funds to keep our natural health service going, not just next year, but for many more years to come."
To find out more, visit: www.nwt.org.uk/membership.