Northumberland Wildlife Trust is calling on dog walkers to keep their dogs under control when on its reserves, in an attempt to protect grazing animals and wildlife.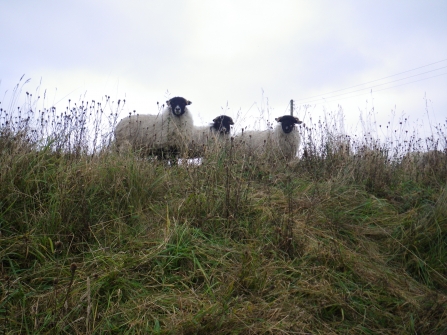 The plea comes after a recent spate of attacks by dogs on FlexiGraze owned sheep on its East Chevington reserve on Druridge Bay.
Last week two Shetland sheep were killed on the reserve with a further two having to be put to sleep because of their injuries.
This week, two Swaledale sheep have been injured on the same reserve.
The Police are involved following the latest incident as a witness was able to give a detailed description of the dog and its owner.
This is the first time in over ten years that sheep have been killed at East Chevington, but in previous years, a number of the sheep have died following dog attacks on its Linton Lane and Holywell Pond reserves.
Speaking about the attacks, Duncan Hutt, Northumberland Wildlife Trust's Head of Conservation and Living Landscape says: "We're putting out a call to all dog walkers using our reserves to keep their dogs under control and for everybody to be vigilant for any out of control dogs to prevent unnecessary suffering to the FlexiGraze flock."
It is worth remembering that if a dog is seen worry livestock, it can be legally destroyed by the landowner.