Take part in the Big Wild celebrations
As part of the Wildlife Trust's UK-wide 'Big Wild Weekend' later this month, Northumberland Wildlife Trust is hoping to tempt people into finding out more about local wildlife at two of its visitor centres.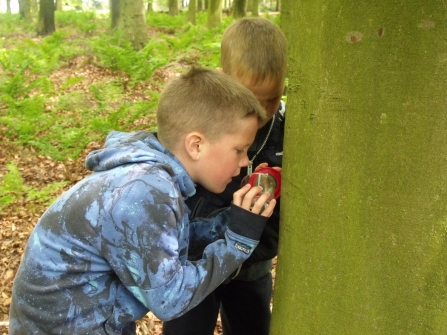 Taking place halfway through 30 Days Wild, the UK's annual nature challenge (again organised by The Wildlife Trusts), the 'Big Wild Weekend' is two days of wildlife and nature events taking place across the UK on Saturday 16 and Sunday 17 June.
At Northumberlandia, the Trust will be opening its Summer Wildlife Trail on Saturday 16 June (10:00am - 3:00pm) and Sunday 17 June (10:00am - 3:00pm). There is no need to book. Priced at £1, simply call in, collect a sheet and head off on the self-led through the woodland.
Further along the Northumberland coast, the wildlife charity's new Hauxley Wildlife Discovery Centre is hosting a Tracks and Signs Walk on Saturday 16 June (1:00pm - 2:00pm). For £3, visitors to the site can enjoy a guided walk around the reserve with one of the Trust's experts and learn how to recognise signs of wildlife activity. To book a place click here.
Speaking about the Big Wild Weekend, Lynette Friend Northumberland Wildlife Trust Events Co-ordinator said: "Why not try something different over the Big Wild Weekend and head to Northumberlandia or Hauxley and find out more about the wonders of wildlife at two brilliant locations? You'll be amazed at how calming a stroll around the Lady of the North or our Hauxley reserve on the coast can be."