Think big, think green and donate via The Big Give this April
Northumberland Wildlife Trust is calling on members of the public with any spare change to support its Greener Futures project via The Big Green Match Fund this April.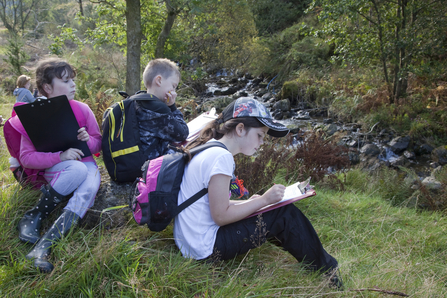 Launching at noon on World Earth Day, Thursday 22 April and running until 29 April, any donations via The Big Give website will be doubled by the Big Green Match Fund - one donation, twice the impact.
The wildlife charity's Greener Futures project, which began in February this year, is enabling enable young people to make a positive difference to the environment and improve access to nature by devising and leading local projects to create greener neighbourhoods.
The project is being run by Demmi Robinson, Northumberland Wildlife Trust's Youth Worker, who is currently rallying young people aged 10 - 18 years to start 'greening' their local areas just in time for spring.
The Big Give is the UK's number online match funding platform, specialising in bringing charities, philanthropists and the public together to multiply their impact.
Since it was founded, The Big Give has raised over £156m for thousands of great causes through the power of match funding.
Demmi Robinson, Northumberland Wildlife Trust Youth Worker says; "The shops and pubs are now open and people may have been on a spending spree, but if you have any money spare, please support us via The Big Green Match Fund. We know how important nature is for health and we want our young people to have a stake in shaping their own future by leading green projects for their own communities."
"But be quick as there are supporters of 113 environmental charities chasing £672,500 over 7 days and once the fund is empty and the money has gone, it closes."