Urban Green Newcastle and Northumberland Wildlife Trust have been awarded a grant from the Government's £40 million second round of the Green Recovery Challenge Fund, a multi-million pound boost for green jobs and nature recovery.
The project, Beelines North East,  will create a network of 45 nectar-rich public sites, aiming to plant 2,500 trees, 25,000 bulbs and creating 18 hectares of grassland. The work will target young people, with traineeships available including for young offenders, alongside volunteering and schools work opportunities.
Nationally 90 projects have been awarded grants to accelerate the implementation of nature-based projects, from new 'insect pathways' in our countryside and towns, to tree planting projects in deprived urban areas. Work will be carried out on over 600 sites from North Northumberland to the tip of Cornwall, and combined with the first round, almost a million trees will be planted, contributing towards the Government's commitment to treble tree planting rates across England by the end of this Parliament.
The Green Recovery Challenge Fund is a key part of the Prime Minister's 10 Point Plan to kick-start nature recovery and tackle climate change. Connecting people with nature is another priority theme: by increasing access to nature and greenspaces, projects will support both physical and mental wellbeing. The Government's Green Recovery Challenge Fund was developed by Defra and its Arm's-Length Bodies The fund is being delivered by The National Lottery Heritage Fund in partnership with Natural England, the Environment Agency and Forestry Commission.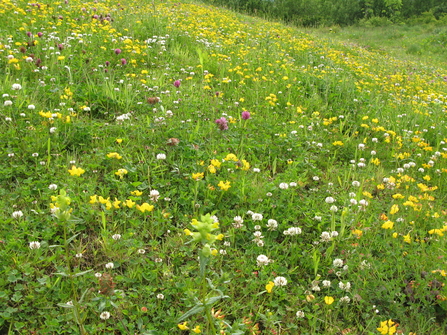 Partners & Funders