Recently, there has been a marked global increase of children and young people taking leadership and action to raise awareness of environmental issues, tackle climate change and campaign to protect the planet. This project was devised to support young people on this journey, and to help them channel their enthusiasm and energy to drive change in their local community and ultimately, help make the world a better place.
 
What is The Green Influencers' scheme?
The pioneering, country-wide Green Influencers' scheme, is funded by The Earnest Cook Trust, the #iwill Fund, The National Lottery Community Fund, and The Department of Digital, Culture Media and Sport. Regionally employed Green Mentors, will coordinate the projects, inspiring young people to lead the way as Green Influencers' in their local area. You don't have to be a Greta Thunberg, but we would like to hear from young people aged 10-14 to gather ideas for social action to improve local community environments. We're looking for some wild projects, from building green walls and litter picks, to street gardening and improving your community's carbon footprint. We love young people's enthusiasm and 'can do' attitude and want to give them more of a voice in the Trust.
The overall project aim is to engage a new generation of young people and give them a voice and resources to make a difference by making positive changes to the environment for their future and for future generations. We aim to make environmental social action a regular habitual part of young people's lives and have them at the heart of the project.
The project is funding 40 Green Mentor roles across England to facilitate groups of empowered young people to work on environmental social action. Participants in the scheme, will be guided by the Green Mentor and encouraged to develop their own ideas and projects to help make positive changes in their community. As ambassadors for environmental social action, they will be assisted with ongoing support and encouragement, but equally will be empowered to deliver and drive forward their individual projects helping build their own personal development and self confidence. 
How will it be delivered?
Northumberland Wildlife Trust is pleased to welcome Demmi Robinson on board for a two year contract as Green Mentor and project lead in our region.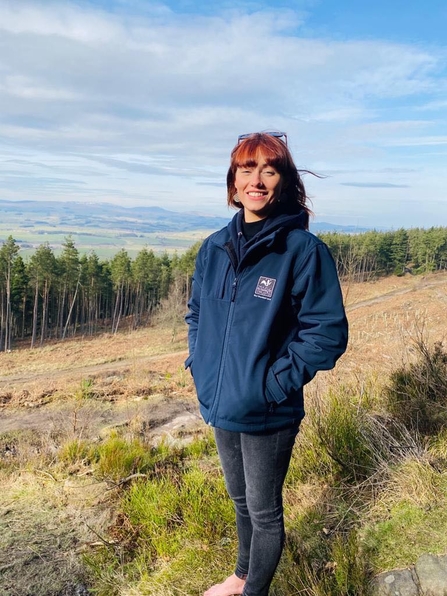 Demmi is passionate about wildlife and the environment, and comes from a youth working background with a number of years experience supporting and guiding young people.
The plan is to work with up to twelve groups of young people per year, to coordinate and nurture their ideas and drive project delivery across a broad range of locations in our region. She will also be responsible for allocating additional small pots of funding available to support the delivery of each individual project.
Who is it for?
Only four in ten young people that want to take part in youth social action, actually do. In disadvantaged communities, where young people are less able to access the many benefits, this figure is even lower. Their communities don't enjoy the full potential of their talent, energy and ideas. Most young people just need to be given the opportunity to take part.
Thanks to this exciting new project, we are now looking to speak to young people in Newcastle, North Tyneside and Northumberland who might like to become Green Influencers. So if you're a parent, grandparent, teacher, community or youth leader, do get in touch or prompt your youngsters to contact our new Green Mentor Youth Worker, Demmi by email demmi.robinson@nwt.org.uk.
Funders
The Green Influencers Scheme is a match-funded project through The National Lottery Community Fund and the Department of Culture, Media & Sport. The scheme was developed by The Ernest Cook Trust in 2019 as a match-funded project with #iwill. Both #iwill and The Ernest Cook Trust have provided £1.5million resulting in a total of £3million to be spent over 3years on youth environmental action.