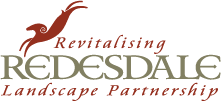 Revitalising Redesdale is a £2.8 million Landscape Partnership Scheme, funded by The National Lottery Heritage Fund, which aims to celebrate, conserve and enhance Redesdale's rich cultural heritage, landscape and wildlife.
Thanks to money raised by National Lottery players, the project will deliver a five-year programme that will seek to restore historic monuments, conserve and enhance wildlife habitats and provide opportunities for local people to get involved in archaeological and practical conservation projects.
Work is already underway with four project officers making up the unique partnership team which sees three lead organisations: Natural England, Northumberland National Park and Northumberland Wildlife Trust, jointly hosting the posts. They've already delivered several public engagement events with lots more activities planned for the coming years.
Together with partners, the team is working to deliver a programme of conservation, heritage and access improvement projects. These include physical works to improve water quality and biodiversity along the River Rede and its tributaries, habitat creation and wildlife recording, access improvements along public rights of way, restoration of historic monuments, investigation of the Otterburn Battlefield site and a community archaeology programme.
The vision for Redesdale
Revitalising Redesdale will:
Empower local communities to better understand, conserve and enhance a landscape and natural environment forged by centuries of conflict.
Celebrate the unique character of the landscape, its biodiversity and its culture, while seeking to build the future resilience of its heritage and identity.
Address the threats to Redesdale's increasingly fragile natural, historic and cultural heritage, which have been heightened by a declining resident population and economic decline.
Ensure the local ownership and involvement of projects and schemes developed by the partnership.
Revitalising Redesdale and its partners are currently developing a range of projects that will "inspire and enable us all to care for Redesdale." The scheme area covers 347km² and follows the River Rede for 24 miles (39 km), including an extensive network of streams from the surrounding moors. Many of the projects will be delivered across the valley, others will be more localised. The projects are being designed to ensure maximum community participation and will build in opportunities for people to learn new skills at a range of different levels.
Get involved
There are many ways to get involved with from offering your time as a volunteer, to contributing with a specific project to helping with a wide range of events.