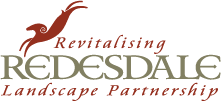 Revitalising Redesdale is a £2.8 million Landscape Partnership Scheme, funded by The National Lottery Heritage Fund, which aims to celebrate, conserve and enhance Redesdale's rich cultural heritage, landscape and wildlife.
Thanks to money raised by National Lottery players, the Partnership is delivering a five-year programme that seeks to restore historic monuments, conserve and enhance wildlife habitats and provide opportunities for local people to get involved in archaeological and practical conservation projects. Visit the Revitalising Redesdale website to find out more about all of the projects and how you can get involved.
Northumberland Wildlife Trust is a member of the core delivery partnership for Revitalising Redesdale, along with Natural England and Northumberland National Park Authority. The full partnership is made up of 17 organisations, see the full list here.
Northumberland Wildlife Trust in Redesdale
Northumberland Wildlife Trust is delivering four projects focusing on Redesdale's wildlife and ecology:
The project has reached its mid-way milestone, with thanks to project partners, volunteers and supporters both within Redesdale and beyond. Catch up on progress so far in the interim evaluation report.
Get involved
There are many ways to get involved from offering your time as a volunteer, to contributing with a specific project to helping with a wide range of events.
If you would like more information on the Revitalising Redesdale project have a look at their website, call (0191) 284 6884 or email info@revitalisingredesdale.org.uk