Restoring Ratty: Busy times in the Ratty office!
Now that the first years water voles from the North Pennines and the Trossachs are safely down in Devon the team are working hard to get to prepare everything that is needed to ensure that everything is ready for their return in Spring/Summer next year.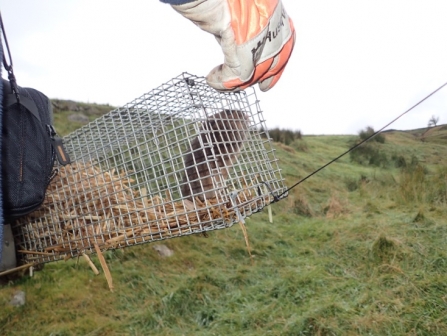 At the moment we are scoping out the area for the best possible sites to release the water voles within Kielder. This is one of the most important decisions of the project as we need to ensure that the habitat is right with plenty of vegetation for the voles to feed on and banks for them to burrow into. We also need to think about how many release sites and the chances of vole meeting voles we have released. We are looking at various sites including ponds , ditch and small stream networks and the rivers themselves.
Another decision we have to make is the best way of monitoring the voles once they have arrived. It will be important to monitor how the new populations are doing and in which way they are spreading. This will give us a good steer of where we might look at releasing further voles to link up to the previous releases or to bolster populations.
Another part of the project is interpretation and education. We will be running a Ratty Roadshow from next spring and looking at interpretation within Kielder and close to release sites. We are going to be running an educational programme with around Kielder (release sites), the North Pennines (donor sites) and Devon (captive breeding).
On top of this there is the continued mink monitoring – so we have lots to keep the team busy!
We will have blogs on monitoring techniques and habitat requirements over the next few months.