Restoring Ratty: England and Wales Water Vole Database and Mapping Project
You may have seen in the press this week the news about the decline in water vole populations across England and Wales. This comes from the England and Wales Water Vole Database and Mapping Project by Hampshire and Isle of Wight Wildlife Trust. The overall decline is estimated at 30% between 2006 and 2015 across England and Wales.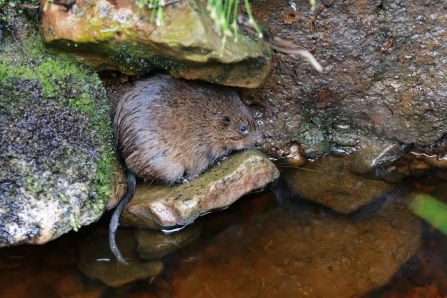 Of course this is worrying and shows the importance of our project. The report gives recommendations of how different groups of people can help;
Government: revise the UK strategy for water vole conservation as its Biodiversity Action plan is not meeting national targets and to support landscape scale conservation programmes. This could be through grants to landowners to restore habitat for water voles.
Landowners: manage riparian habitats for water voles by creating open buffer strips to allow feeding and burrowing. Help from government policy could make this achievable.
Conservation charities: Charites need to create landscape scale conservation projects to create safe areas with good habitat to encourage water voles to reoccupy their former range. Charities also need to continue to monitor water vole populations so we can see trends to inform future conservation. This data and the successes and failures needs to be disseminated to allow ecologists to make informed decisions and to create new best practice. Use of the public as volunteer recorders will also be important to obtain the widest possible survey results. But to do this we need to invest in volunteering so that volunteers have the support and knowledge to achieve good quality results.
Individuals: Individuals are needed to help survey and to record any sightings of water voles and mink.
The Restoring Ratty project is set up to deliver the recommendations for charities in the Kielder area. As well as reintroducing voles, all of our water vole and mink records go to our local environmental records centre, ERIC. We realise our volunteers are imperative to the project and support them the best we can. We are looking to host a national water vole conference in the next year to disseminate the work we have done and to look critically at water vole conservation. We would also look at what we need to do collectively to support the conservation effort going forward. Locally in future years we will be working more with the public and landowners in the North Tyne to create further safe, good quality habitats for water voles to reoccupy.