Restoring Ratty - Spring madness
May & June are busy months for us. We're enjoying surveying, plodging about in streams and burns before the midges start feeding off us! Water voles are thoughtful creatures, and it's only possible to survey for them during fine weather! Even if it rains the day before, surveying is not possible as it washes away their latrines.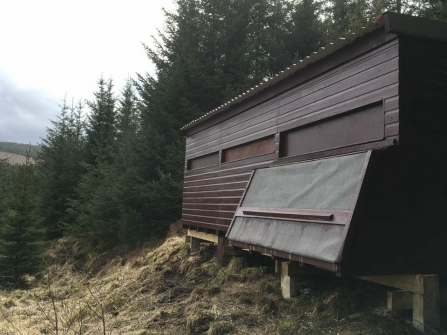 We have been pleasantly surprised to find that they are doing really well north of the reservoir. However further upstream, in places such Scaup ponds; they are not doing quite as well, and we're wondering if the harsh winter affected them more up there. Our monitoring has helped us form plans for our releases this year. We are releasing more voles this coming June and August close to link up existing populations.
We have an exciting School program this year too; year 5 pupils from Bellingham Middle School will be joining us for the release in June. Last autumn we trapped some voles from a site in North Yorkshire and were helped by pupils from Terrington School, who are coming up to join us release the progeny from the voles they helped us trap.
Thanks again to those of you who donated during our crowdfunding appeal; Graham will be taking out some folk who pledged to release water voles on Saturday 16 June.
Oh, and the hide is now open!!!
Graham & Kelly