Restoring Ratty - Summer frenzy
Goodness, since our last blog, we have released a further 160 water voles back into Kielder Water & Forest Park!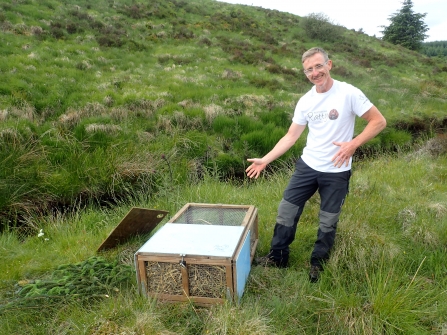 This time we put them into Bellingburn on the North shore of the reservoir where they are thriving. We also put some in Catcleugh field next to Kielder Campsite and folk are seeing them in the campsite which is great!
We have spent many hours surveying, to get an understanding of where the water voles are spreading. We've discovered that they are thriving along Plashetts, and Wainhope along the north of the reservoir, and although we're still seeing evidence of their presence, they don't appear to be doing quite so well up at Scaup and Kielder burn; could this be due to the horrific winter and the high altitude, or is the habitat not quite right for them? We're not too sure; more than likely a combination of both factors.
Another release is looming, approximately 300 voles will head up in August. As well as planning our next release, we're also preparing for our first national water vole conference to be held in Hexham Abbey on 11th and 12th October. We are also hoping to trap more voles for our project this autumn. And it's time for us to start designing and installing a ratty trail and put up some interpretation.
Phew, that's it for another month!
Graham & Kelly