Restoring Ratty: Welcome to Restoring Ratty!
The Restoring Ratty project will reintroduce water voles back into the Kielder area where they have been absent for 30 years. The project will last 5 years and we will keep you updated on progress using this blog.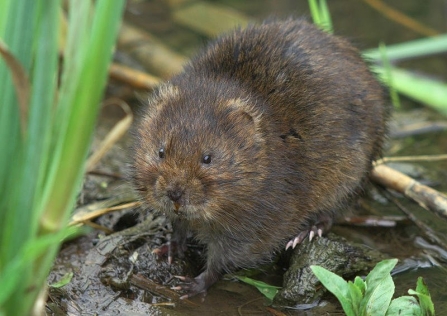 The Restoring Ratty project is a partnership project between Northumberland Wildlife Trust, Forestry Commission and Tyne Rivers Trust and funded by Heritage Lottery Fund.
This project follows on from the Kielder Water Vole Heritage Project which worked to establish a safe environment for a reintroduction by conducting a comprehensive mink monitoring programme as well as talking to the local communities about their memories of water voles and the factors that could have contributed to their loss from Kielder.
The Restoring Ratty project will collect water voles from sites in the North Pennines and the Trossachs and breed them over the winter and the offspring will be released into Kielder starting from late spring 2017. The population will be monitored with further released possible in subsequent years. Mink monitoring will carry on for the duration of the project to ensure that the area stays mink free. We will also run events and school visits to engage locals and tourists with water voles with water voles and their habitat.
Project staff and volunteers will update this blog with progress on the project as well as their experiences working on this exciting project.  You can also follow Restroing ratty on our Facebook page www.facebook.com/restoringratty