Noticing change, an Easter message
It's Easter, a time to get in touch with spring and to notice the awakening of the countryside after a long wet slow emergence from winter.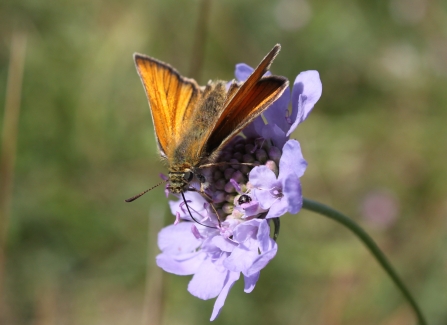 I have a check list in my mind which I run through at this time of year, which goes something like, first fruit blossoms, catkins on hazel, then willows, first flush of green hedgerow, birds singing and mating rituals, (the dawn chorus actually starts in late Feb), then the first butterfly. I've been known to deliberately dip farther south, into Yorkshire or even the Midlands, in search of the first flying brimstone, so iconic a symbol it has become for me. Then the first singing chiffchaff of course, the first sight of a sand martin or swallow, perhaps the first signs that hedgehogs have come out of hibernation, the first bat, enough wild garlic to make pesto from, all other spring things revealing themselves, and feeling like I'm rediscovering these things all over again.
There is a scientific word for this noticing of the small changes as seasons unfold, 'phenology', and observations of these natural events over the last hundred or so years has told the story of seasons ebbing and flowing with climatic changes, not least the longer trend of global warming, with things happening very early or later than we would expect.
Keep your eyes and ears open to these changes; make a note and compare year on year what others are realising for yourself. Change is happening all around us, in a more radical way than we might think, year to year and over decades. It's also fun to just notice the minutiae of nature throughout the year and it makes us feel more connected to the natural rhythms we are all part of.