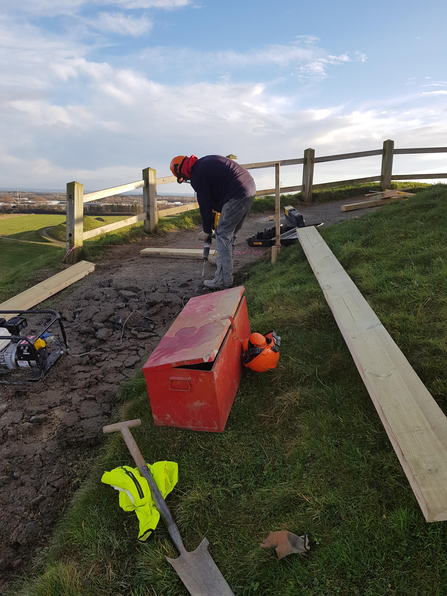 Therefore, it is only fitting that she has a makeover in preparation for the doors of the visitor centre being thrown open again once life returns to normal.
The huge landform sculpture, which was opened to the public in October 2012, attracts over 90,000 visitors to the Cramlington site each year and so it is no surprise that, over time, the original path to the head had become eroded and was in desperate need of repair to prevent trips and falls.
Peter Ernst Northumberland Wildlife Trust Estates Officer and his small squad of volunteers have been braving the wintery weather, installing steps to improve access the sculpture's head.