Buy one less present this Christmas and support wildlife instead
Northumberland Wildlife Trust is calling on members of the public to buy one less present this Christmas and instead support its 'Campaign for a Wilder Future' Appeal, part of a national campaign organised by the Royal Society of Wildlife Trusts, which is asking the government to put nature at the heart of decision-making.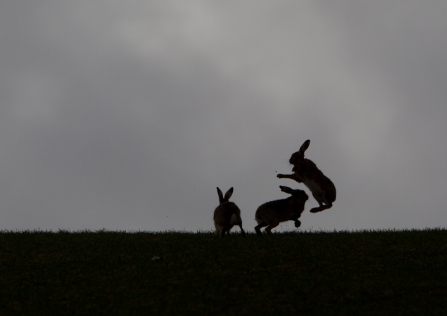 In this country, wildlife is suffering as never before. According to the 2016 State of Nature Report from 50 conservation groups, between 1970 and 2013, 56% of UK species declined and 15% are threatened with extinction, which suggests we are among the most nature-depleted countries in the world.
Any money donated to the campaign for a 'wilder' future will be used to lobby local politicians for an Environment Act that has been promised by the government, launch a co-ordinated social media campaign, create an interactive map of local green spaces, and host a number of public meetings and events.
Following the success of wildlife presenter Chris Packham's 'People's March for Wildlife' in September, the Trust will take part in a co-ordinated national march for wildlife next spring which will see wildlife lovers in this region marching and adding their voice to the campaign for a new act protecting wildlife.
Speaking about the launch of the fundraising campaign, Sheila Sharp, Head of Marketing and Fundraising at Northumberland Wildlife Trust said: "Nature provides our energy, food, air and water so needs protecting now. 
"Brexit is bringing change and we need to make sure it's for the good of the environment. We can bring about change if we all campaign together, but this costs money, so please support us as much as you can." 
Anybody wishing to donate can do so by visiting www.nwt.org.uk/donate or telephoning the Trust on: (0191) 284 6884.