Charity lottery supporting event filled summer
Generous players of People's Postcode Lottery are supporting all Northumberland Wildlife Trust's summer children's events at its two Northumberland visitor centres.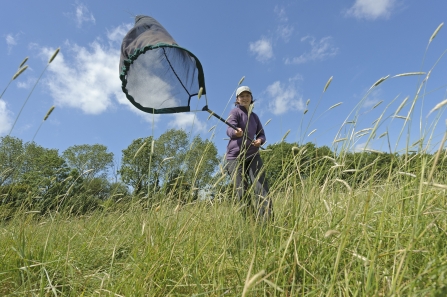 From 24th July through to 30th August, the wildlife charity's Hauxley Wildlife Discovery Centre on Druridge Bay and Northumberlandia Visitor Centre will host over 43 hours of events.
From landscape trails, marine themed events, treasure hunts and mini beast hunts at Northumberlandia, there is something to keep children of all ages happy.
A number of events at the Trust's Hauxley Wildlife Discovery Centre on Druridge Bay are back by popular demand including the owl pellet dissection sessions which this year are running on Thursday 25th and Friday 26th July and Friday 2nd, 9th, 16th, 23rd and 30th August from 11:00 - 12:00.
Anybody feeling lucky in August can play Birdy Bingo on Thursday 1st, 8th, 22nd and 23rd from 11:00 - 12:00 and then celebrate with one of the Centre's famous scones.
Anybody wanting to go on a safari round the Hauxley reserve can take part in the mini beast safaris on Thursday 25th and Friday 26th July and Thursday 8th, Friday 9th, Thursday 15th, Friday 16th, Thursday 22nd and Friday 30th August between 13:00 - 14:00.
Last, but by no means least, the animal tracks and trails events will run on Friday 2nd and Friday 30th August and offers all young wildlife 'trackers' the opportunity to learn how identify animal tracks and look for signs of animal activity by looking at real evidence on the reserve and by following artificial, pre-laid trails.
Many events are bookable and some are drop-in and anybody interested in the events can find out more by visiting: www.nwt.org.uk/events.
Speaking about the summer of events, Jenna Berry, Hauxley Wildlife Discovery Centre Visitor Experience Officer says: "This support from players of People's Postcode Lottery is so valuable for the Trust and great news for parents looking to entertain their children this summer and who knows, a summer at Northumberlandia or Hauxley may just lead to the creation of the next generation of conservation campaigners."