Choir tuning up to sing for wildlife
A choir will shortly be raising the roof with its singing in a bid to raise money for Northumberland Wildlife Trust.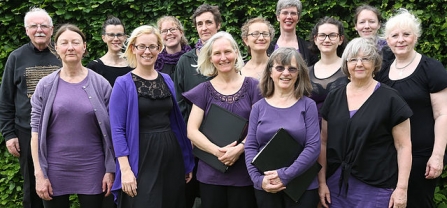 The Enkelit Finnish Choir will be performing their own unique style of cappella music from Finland at Morpeth Methodist Church on Howard Road on Sunday 6 October from 2:00pm onwards.
The group, based in York, has recently performed at the Buxton Fringe Festival where it won Best Choral Performance. Its singers will be performing a programme of Finnish contemporary music, strongly influenced by folk tradition and as its centrepiece will be a piece by Helsinki based female composer Tellu Turkka.
The choir, which includes members from Morpeth and Newcastle, rehearses in York and performs two or three times a year in the north of England, but sometimes further afield. It always chooses charities relevant to where it is performing and in the past has supported Yorkshire Wildlife Trust when it has performed in the Cemetery Chapel in York.
The choir has a connection with Northumberland Wildlife Trust as one of its singers, Morpeth based Catherine Allen, is an events volunteer at the wildlife charity's Hauxley Wildlife Discovery Centre. She says: "Finnish music and Finnish culture is so very much influenced by the beauty and fragility of the natural world, and the music the group sings is often full of birdsong and references to the landscapes, so fundraising for the Trust seemed such an obvious choice."
Tickets are available on the door. Included in the ticket price of £8 is a £2 donation to Northumberland Wildlife Trust.