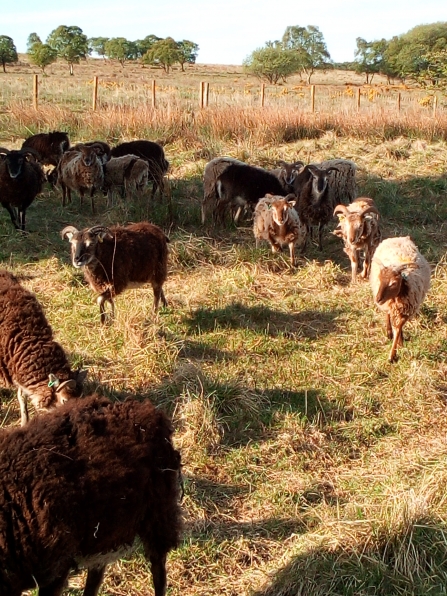 For the foreseeable future, four Exmoor ponies from the Moorland Mounsie Trust and 26 soay sheep will be grazing on the land as part of a programme to supplement the culling of the birch scrub on the site.
This latest venture is part of a long relationship between Longhorsley Parish Council and the Flexigraze conservation-grazing scheme which is a partner of Northumberland Wildlife Trust.
There are approximately 25 hectares of lowland heathland in Northumberland, which represents less than 0.05% of the UK total. The only extensive example of this habitat in the county is found at Longhorsley Moor, hence the need for conservation grazing rather than traditional methods of birch control.
Flexigraze Community Interest Company (CIC) is a non-profit making organisation which helps land managers to achieve specialist conservation grazing on agricultural land and conservation sites. It promotes conservation grazing and local produce throughout the North East of England.