Earth Hour: a time for a celebration
As part of this year's Earth Hour celebrations, Duncan Hutt, Northumberland Wildlife Trust's Head of Living Landscapes will be hosting a talk on what everybody can do to help the environment and conserve the natural world around them.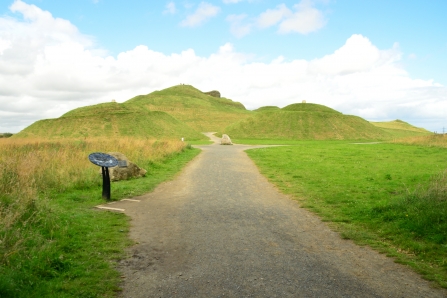 The event, which runs on Saturday 28 March, from 6:00pm - 9:00pm will draw to a close with the turning off of the lights, in line with Earth Hour (8:30pm - 9:30pm), at 8:30pm.
At a time when the earth is in such a fragile state, the wildlife charity is passionate about the conservation of the environment - not just locally but globally and urging people in the region to join millions for the global lights-out event and be part of the generation who are choosing to fight for the world.
Speaking about the event, Duncan Hutt said: "Natural systems are vital for all our futures and yet, the rate of global loss of nature during the past 50 years is unprecedented in human history.
"Nature not only provides us with food, water and clean air, it is one of our strongest allies against climate change and protecting nature is one of the most immediate, powerful and cost-effective solutions to the climate crisis."
Earth Hour was launched in 2007 in Australia by World Wide Fund as a turn the light off event and now, with the growing concern about the environment and the saving of natural resources for future generations, last year it was celebrated successfully at each corner of the planet.