If proof was ever needed that what school children learnt during their home schooling was worth it, then look no further than the pupils from Front Street Primary School in Whickham.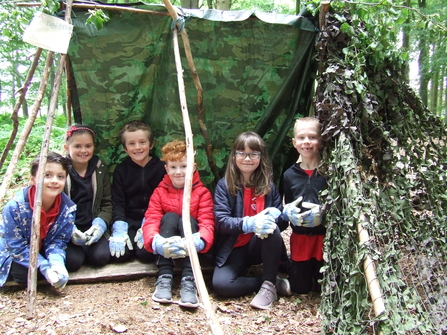 During lockdown earlier this year, sixty Year 2 pupils carried out a research project on Northumberlandia from their homes, and, recently, they were able to turn their research into reality when they travelled with their teachers to the Cramlington site for the day to explore the site with Northumberland Wildlife Trust's Education Team.
Working in their usual class bubbles, the pupils became nature detectives exploring all features of the site, including venturing onto the landform and marvelling at the views from the top.
In the afternoon, they joined forces in the woodland with members of the wildlife charity's education team who set the pupils the challenge of constructing shelters using natural & man-made resources which could withstand the wind and rain and which could fit all six pupils in.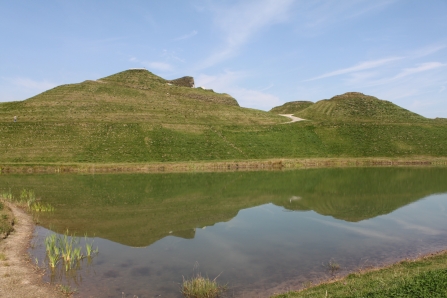 Their creative designs were constructed from sticks, logs, branches, tarpaulin and camouflage netting and ranged from tepee and A-frame structures to a lean-to style. After choosing a name for their shelters and creating and hoisting flags outside, the children then considered their wild experience from inside their shelter which added to their outdoor experience… even though the weather was glorious.
To round off an idyllic day, an ice-cream from the Visitor Centre café was enjoyed by all on the grass.
Speaking about the day out, Lynette Friend, Northumberland Wildlife Trust's Education Officer said: "It was great seeing all the young people out enjoying themselves after what has been a truly awful year for school children.
"I have to say, I was very impressed and should I ever be in a situation where I need emergency shelter, I hope the pupils are on hand to make me one of their fabulous structures. Watch out Bear Grylls! The pupils of Front Street Primary are ready to give you a run for your money."
Any schools interested in working with Northumberland Wildlife Trust when the new school year starts in September should email Lynette for more information at lynette.friend@northwt.org.uk.