Post-lockdown haircut for the Lady
Lady of the North back to looking her best.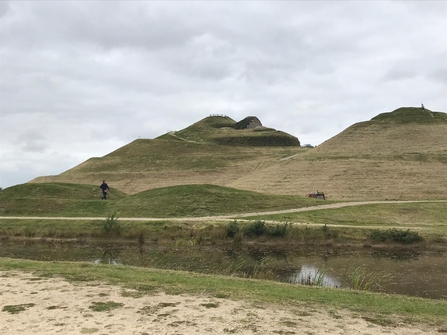 Any humans that saw their hair grow into unusual styles during lockdown should spare a thought for Northumberlandia, aka The Lady of the North.
For the 'Lady' as she is widely referred to, started sprouting out tufts just like everybody else, but unlike humans who were able visit hairdressers for a trim from July onwards, she's had to wait until this week for her post-lockdown haircut.
Along with thousands of other venues across the UK, Northumberlandia on Blagdon Lane in Cramlington was closed from March 15 until mid-June and its team of volunteers stood down.
Now, with the easing of lockdown and life returning to some semblance of normality, volunteers have been able to return to the site and ensure that the 100 feet high 'Lady' is back looking her pristine best again.
Speaking about the post-lockdown haircut, Peter Ernst, Northumberland Wildlife Trust's Northumberlandia Estates Officer said: "With more people out and about and things starting to get back to a new normal, what better way to celebrate than by giving Northumberlandia a haircut. But, whereas hairdressers use scissors, shampoos and conditioners, we needed something a bit more heavy duty on 1.5 million tonne, quarter of a mile land form."