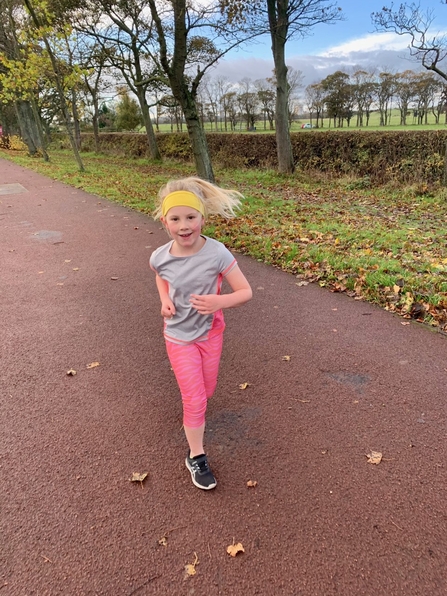 When she's not watching Strictly, Clara, a pupil at Newcastle Prep School in Jesmond, has a long list of interests including cycling, swimming, music, dancing and playing the piano, however, despite all these, she still found time to run a half marathon.
A love of animals and being outdoors coupled with an understanding of the importance of protecting the environment kept her focussed as she completed 11 runs with her parents around the streets near her home and on the Town Moor.
Often running in the dark and the rain, Clara measured the distance of her laps with GPS and added them to a chart on her wall to count down the distance, not to mention securing £140 in sponsorship from her kind hearted family and friends - such an achievement, given that all charities are appealing for public support at the moment.
A delighted Mike Pratt, Northumberland Wildlife Trust Chief Executive said: "During the first Lockdown people turned to nature and green spaces and we asked if they would be able to give a little give something back. Little did we expect the support to come from an amazing nature loving six year-old who pulled on her trainers and raised £140 for our conservation work.
"Clara is an absolute star and a real inspiration to us all and represents the next generation of conservationists. Who knows, the next Kate Humble or Chris Packham may be living in Gosforth and getting ready to stand up for wildlife without even knowing it."
Meanwhile, Clara who has swapped her running shoes for dance shoes now Strictly is back on the screens said: "The runs got hard towards the end, but I am really happy I have raised money for wildlife which I like a lot."