Wildlife charity furious at mindless vandalism
Northumberland Wildlife Trust is furious that vandals have attacked an information panel on the grassland section of its Close House Riverside reserve near Wylam.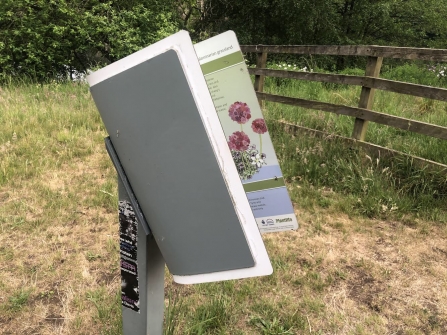 The mindless damage comes at a time when the majority of the wildlife charity's estates officers are furloughed and volunteers stood down, making it impossible to repair the panel or patrol the site.
Speaking about the vandalism, Northumberland Wildlife Trust's Duncan Hutt Head of Living Landscapes and Conservation said: "Vandalism such as this is always annoying at the best of times, but when we are trying to contend with financial and practical challenges in operating a wildlife charity in a period of lockdown it's even harder to deal with.
"While wildlife has actually been doing quite well it's the behaviour of people that has caused us the most problems and challenges in the past three months on a number of our reserves."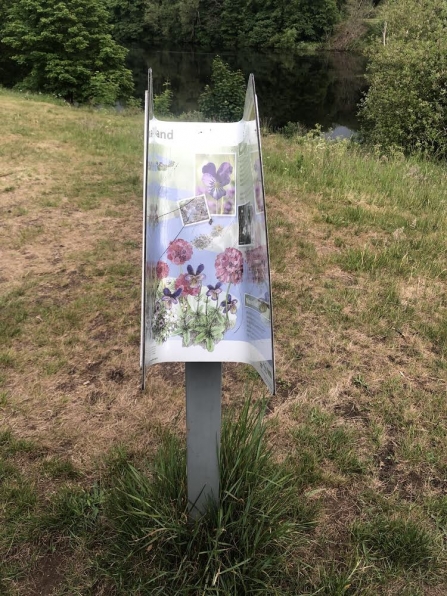 The site is home to rare calaminarian grassland which is ideal for butterflies such as meadow brown and small skipper and it is an excellent place to see alpine penny-cress and dune helleborine which can be found in the woodland.
The vandalism at Close House incident is just one of many the wildlife charity has had to tackle during the three months of lockdown including fly tipping on a number of its reserves and 10 incidences of anti-social behaviour logged by Northumbria Police on land near its reserves at Cresswell on Druridge Bay.
At the end of last month the Trust threatened to close the gates at Northumberlandia in Cramlington, almost as soon as they had been opened after lockdown, when hundreds of people headed to the site and left huge amounts of litter which one part-time member of staff was left to collect due to the lack of volunteers.