I believe there is more urgency than ever to make our environmental laws ambitious and meaningful.
Nature under threat as never before
In the UK generally, wildlife is under threat as never before. 97% of climate scientists agree that humans are causing global warming1. Wildlife is already suffering: 'Between 1970 and 2013, 56% of UK species declined…15% are threatened with extinction. This suggests we are among the most nature-depleted countries in the world2.' Less wildlife is a symptom of a broken system and we need to fix it, together. Many people don't even realise there's a problem, let alone how serious it is.
1 Consensus on consensus: Cook et al. (2016)
2 The State of Nature Report 2016, a major report from 50 conservation groups
Nature isn't a 'nice to have', it's everything we have
Nature provides our energy, food, air and water; it gives us inspiration, creativity and recreation; it's our health, happiness and prosperity. So it's time to broaden the arguments from 'just' wildlife. Time to make different choices and change the way we live. No excuses. No putting it off. After Blue Planet II, we are actually rethinking our use of plastics, so it can be done!
Join the NEW Campaign for A Wilder Future, for everyone
Brexit is bringing change but we need to make sure it's good for the environment. We need a grassroots movement to put nature at the heart of decision-making. Real change from bottom to top. We can do it, if we campaign together.
We URGENTLY need your help before it's too late, please DONATE today
The process starts now, with our first target to nail a positive Environment Act, which has been promised by the Government. That's why I'm asking if you will donate to this campaign for a 'wilder' future. Setting up websites, films, social networking, events, public meetings, presentations – they all cost time and money. We can facilitate all that if you are up for it! But we simply can't do it without extra support.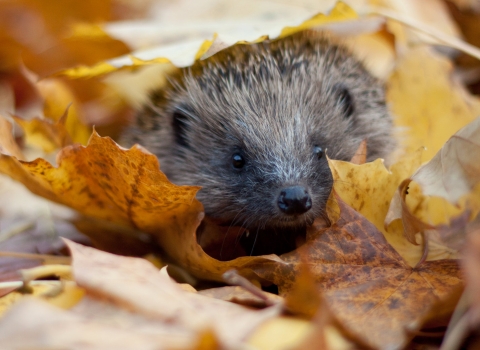 Your donation will help create a grassroots push for change. It will go towards:
• Lobbying local politicians
• Social media campaigns
• Organising mass events
• Banners, posters, leaflets
• Mapping our important green spaces
• Gathering community views
• Focus groups
• Website development
It's about hope, confidence and optimism driving change
Over the next year, we'd like to get an Environment Act that really works for nature. This means contacting MPs (find out more here), but we would like you to join in with events (maybe a march locally?) to get politicians' and business leaders' attention. Longer term, we'd like your help in defining what are the top things we all need to do to revive the natural world. Please donate to this appeal today, there has never been a more important time. And, thank you for whatever you can do.
 
YES, I WANT A BETTER FUTURE FOR WILDLIFE, FOR EVERYONE
You can donate to the Campaign for A Wilder Future appeal in the following ways:-
Online
Donate online
Telephone
Call us on (0191) 284 6884 with your credit/debit card
Post
Send a cheque to:
Northumberland Wildlife Trust
Garden House
St Nicholas Park
Gosforth
Newcastle upon Tyne
NE3 3XT